Stabilize Slopes Naturally with Envirolok.
The Envirolok Vegetated Retaining Wall System from Agrecol is a green solution for erosion control, steambank and shoreline stabilization, stormwater management, and the creation of rain gardens and other functional green spaces.

Envirolok vegetated walls are built by weaving rows of soil-filled geotextile bags together into a cohesive barrier and locking them in place with spikes. Then, the wall face is planted with native plants, sod and/or seed. Within weeks, plants grow through the bags and develop extensive root systems that lock into the native soil to form an ecologically sound vegetated erosion control system with permanent structural strength.
Choose from four special native plant seed mixes designed for use with the Envirolok system. Each mix includes a wide variety of grasses, sedges and wildflowers to suit your wall's environment, depending on its proximity to sunlight and water.

An Envirolok vegetated wall:
Grows deep-rooted perennial vegetation that locks, renews and improves the structure year after year
Does not interfere with hydrological processes; retains oxygen and moisture
Provides habitat that's safe for amphibious and aquatic species
Moves with freeze/thaw cycles and absorbs sound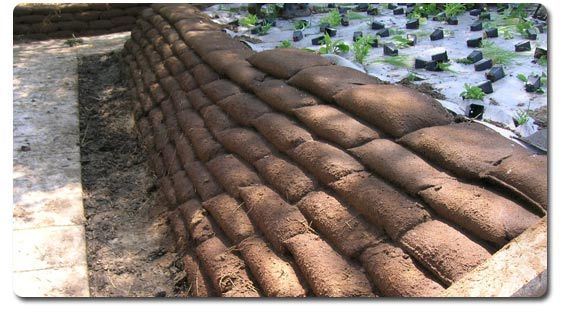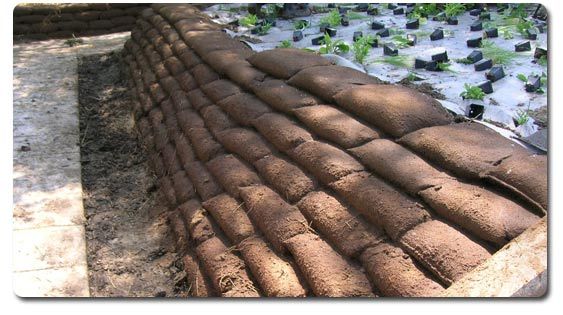 Day 1. Soil-filled geotextile bags are hydro-seeded or planted with native plant plugs.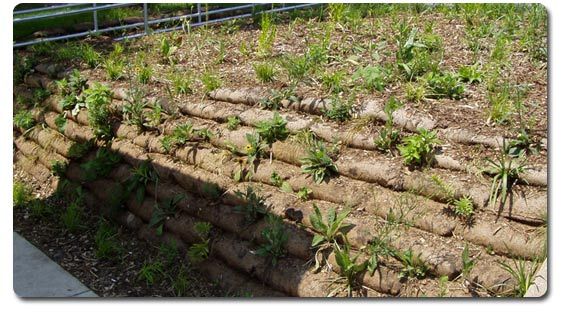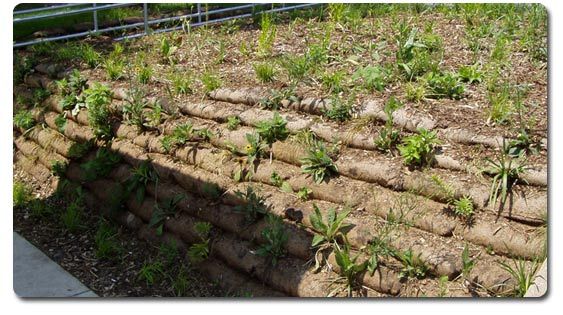 Day 15. Native plant roots grow into and through the soil-filled bags.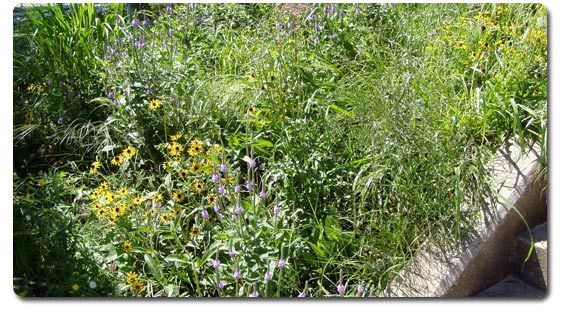 Day 100. The deep roots of native plants stabilize soil and fight erosion naturally.