iMAT Ground Protection Panels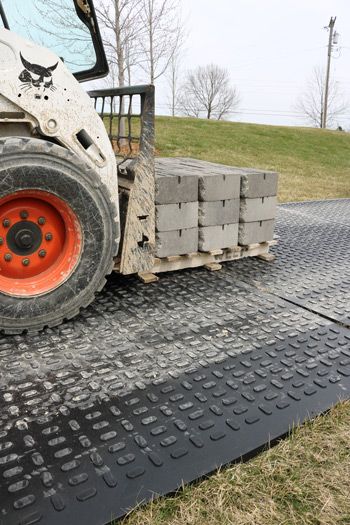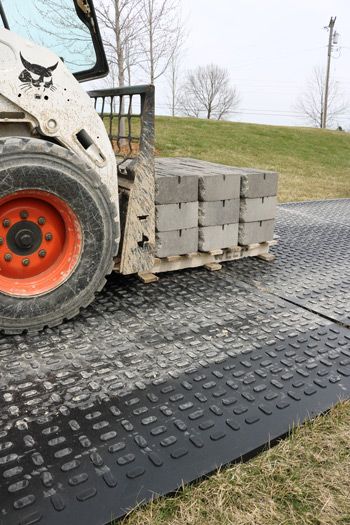 Stronger & Easy Installation
KTI iMAT panels are 20 percent stronger and 20 percent more cost-effective than leading brands. Fit more panels on your truck because they are lighter than comparable products and materials, saving time and reducing costs. Handles are located on the panel's edge, making installation and removal quick and easy.
---
Access & Protection
Used as ground protection over and around mud and soft/sensitive areas, KTI iMATs provide a temporary, portable roadway for access routes, driveways and working spaces for machinery.
With a unique non-slip traction surface that enables optimal traction, iMAT panels are suitable for the worst weather conditions. The panels' optimal traction and connection allow transit on difficult terrain such as marshy areas and prevent the sinking of equipment.
KTI iMATs can be used on both level and uneven ground. Panels will follow the contours of the ground, enabling maximum weight distribution so the ground is protected from damage resulting from the heaviest vehicles. Made of 100 percent recyclable HDPE material, iMAT panels conform to current testing standards and certifications.