VERSA-LOK Square Foot CleanCut wall units offer a crisp, contemporary face option.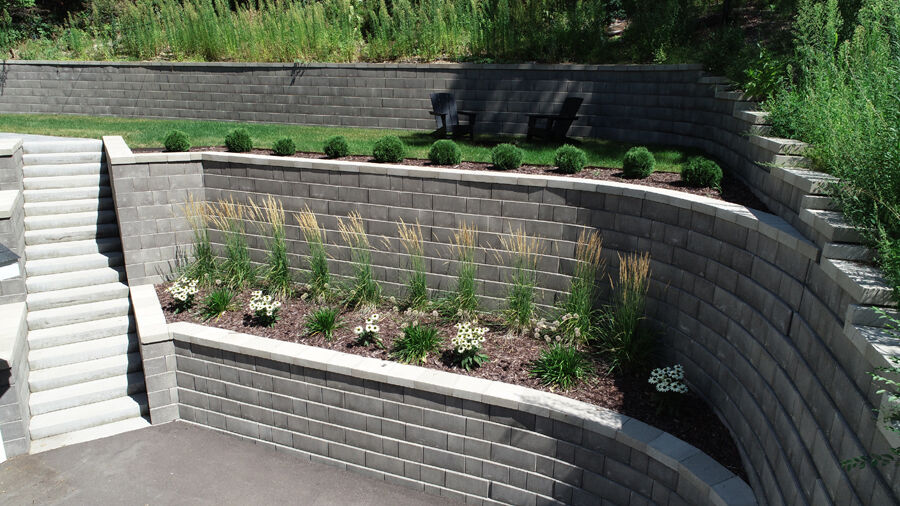 The new CleanCut™ texture is revolutionizing all you can do with VERSA-LOK Square Foot™ wall units. Square Foot is VERSA-LOK's premium cored unit that delivers a full square foot of wall face economically, making it a low-cost alternative for many commercial applications.
The CleanCut texture offers a crisp, clean, contemporary look. This texture can be used by itself to offer customers new design options in color, surface and dimension. VERSA-LOK Square Foot CleanCut units are available as a special order product; contact VERSA-LOK Midwest for more information.
Square Foot CleanCut Features & Benefits:
Square Foot CleanCut units can be combined with Square Foot's split-face texture or used alone.
The unique design of Square Foot CleanCut units allows for multiple setbacks, giving added dimension for a distinctive wall face design.
Square Foot's trapezoidal shape and top-pinning system allow for variable bond construction, accurate alignment, tighter vertical joints and easy installation.
Easy to install on a 6-inch-thick crushed rock leveling pad; no concrete footings required.
All Square Foot unit cores are filled with crushed rock in the base course and free-draining angular gravel in all other courses.
Finish off with VERSA-LOK cap units.