Thank you to all who entered the VERSA-LOK Midwest Block Split Challenge!


Blakeborough Hardscapes of Prior Lake, Minn., is the $1,000 grand prize winner of the 2021 VERSA-LOK Midwest Block Split Challenge, which called for landscape professionals' video entries of splitting a VERSA-LOK block unit in half to demonstrate the versatility of the product.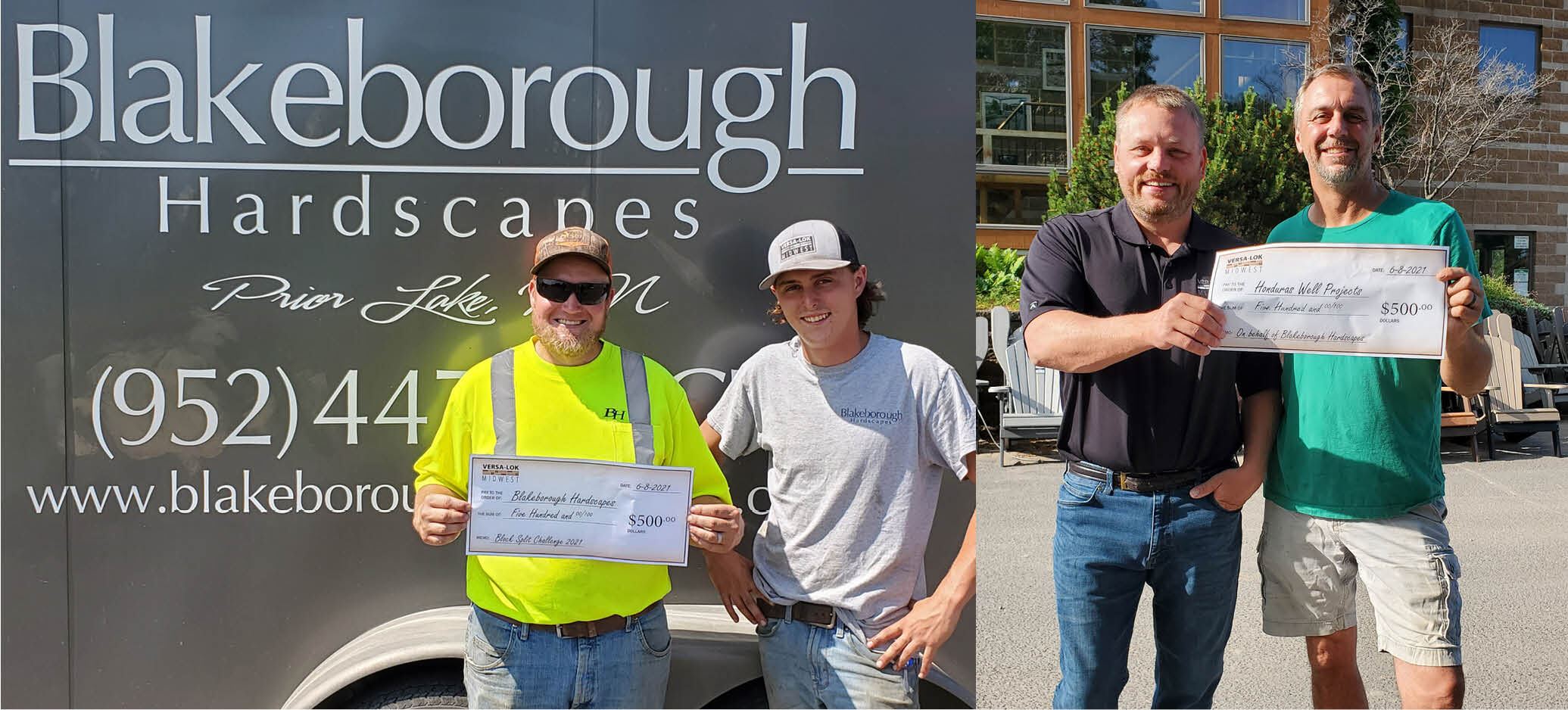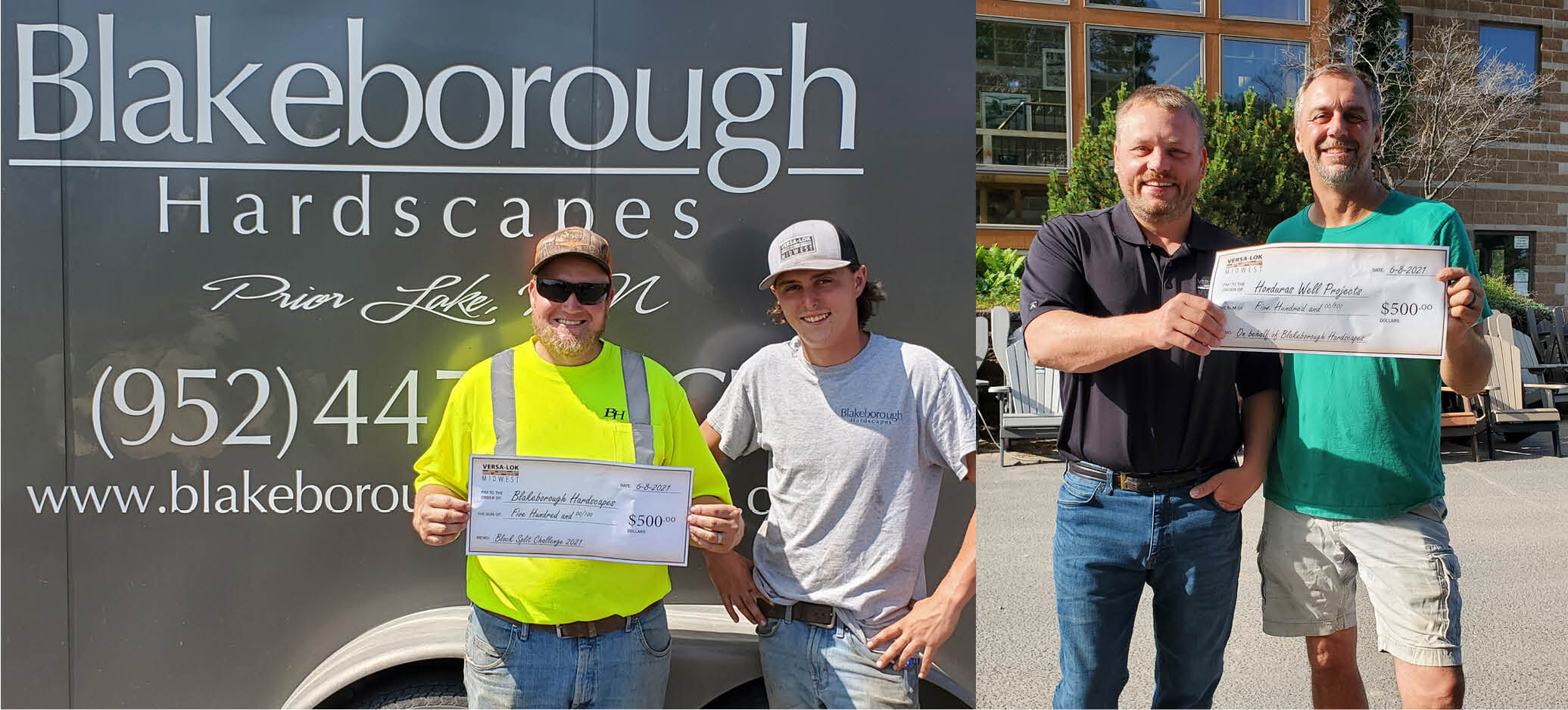 Owner Joe Blakeborough (left) and employee, Matt (second from left) who shot the winning block-splitting video, received $500 for their company and $500 to give to a nonprofit organization.
Blakeborough chose to help out the HondurasWellProjects.org, after learning it was co-founded by fellow landscapers Lloyd and Julie Stunkel, owners of the Natural Touch Landscaping in Elk Mound, Wis.
Lloyd Stunkel (right) accepted the check on behalf of Blakeborough Hardscapes from Jim Freitag (second from right), sales manager with VERSA-LOK Midwest in St. Paul, Minn.
"This donation will decontaminate existing water wells that were compromised during two back-to-back hurricanes in 2020," Stunkel said. "It will provide clean drinking water again to hundreds of Honduran families."