Solving Two Problems with One Wall
Converting an old warehouse into an office building in Hudson, Wis., required the excavation of a slope and the building of a retaining wall to create a much-needed parking lot.
In addition, the project included rain gardens that were was designed to limit stormwater runoff into the St. Croix River, a national wild and scenic riverway, which runs parallel to the property on the other side of the paved trail.
For the 500-foot-long wall, Landscape Reflections Inc. of Oakdale, Minn., installed 3,800 square feet of VERSA-LOK Standard units and 2,200 square yards of the manufacturer's geogrid soil reinforcement product.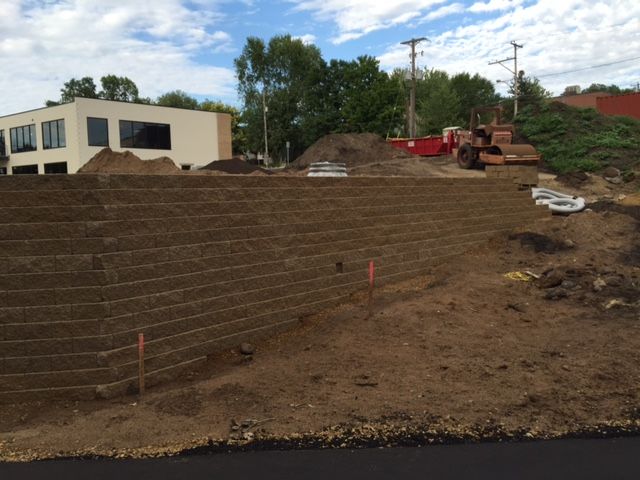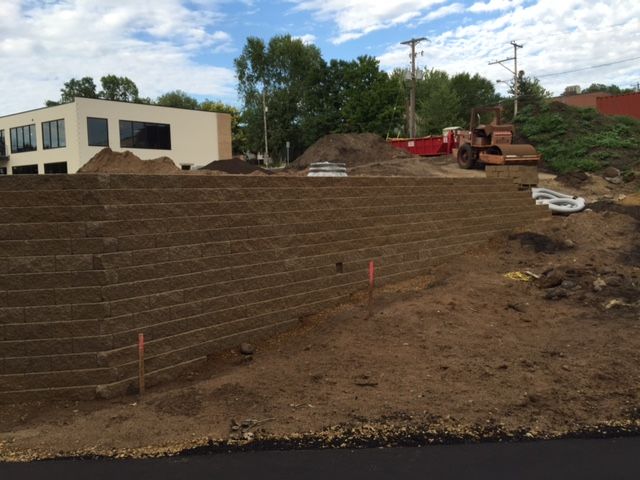 South end construction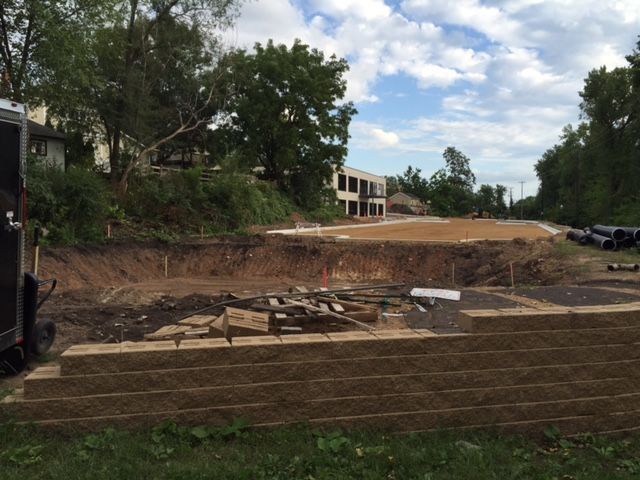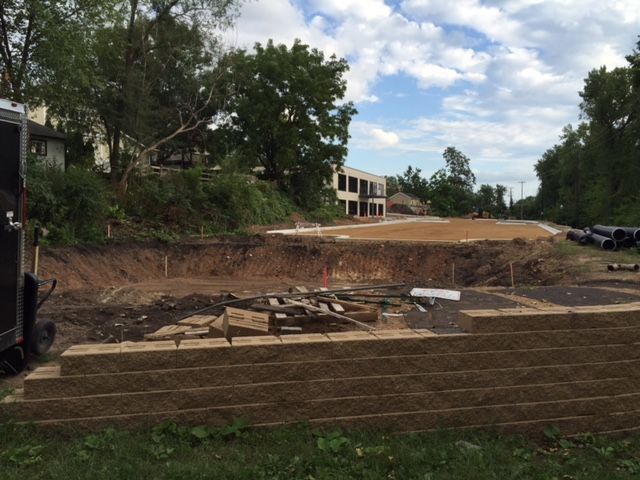 View of project from north end.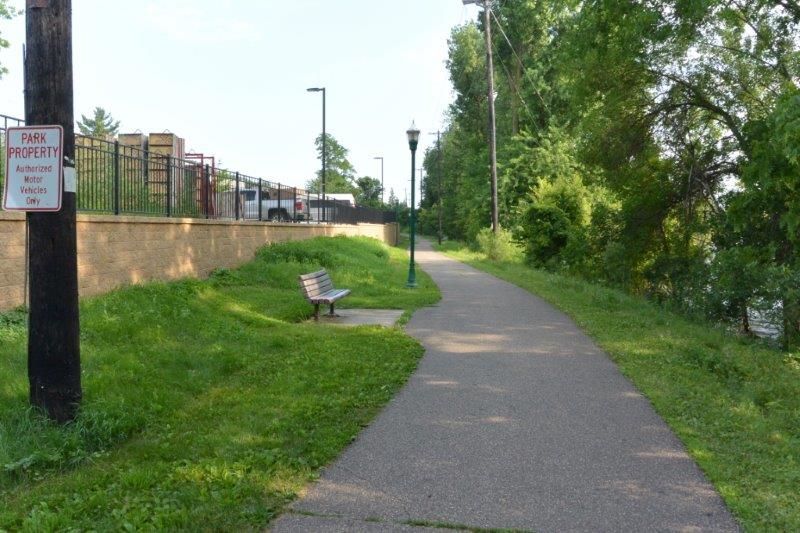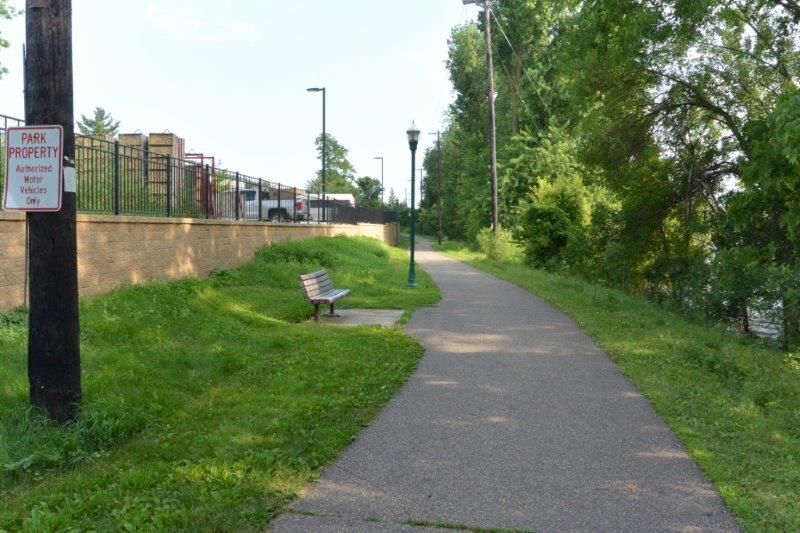 Trail looking south.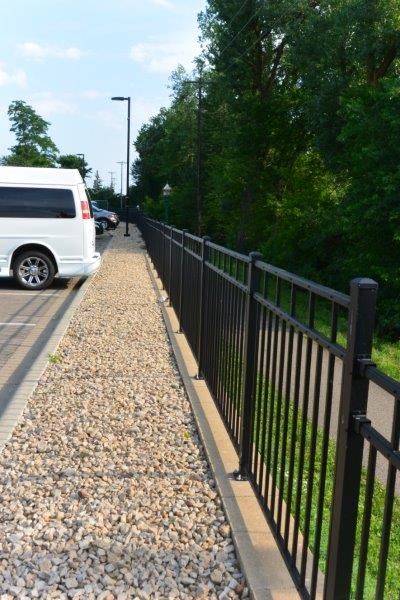 Fall protection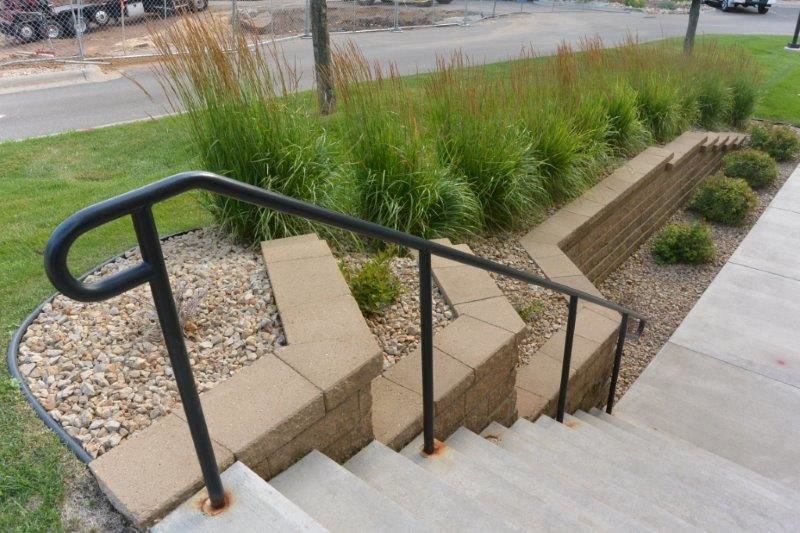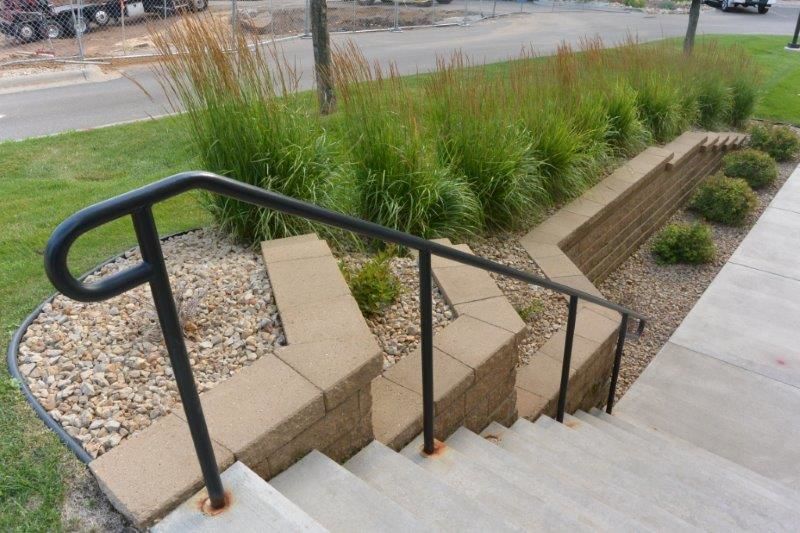 South stairs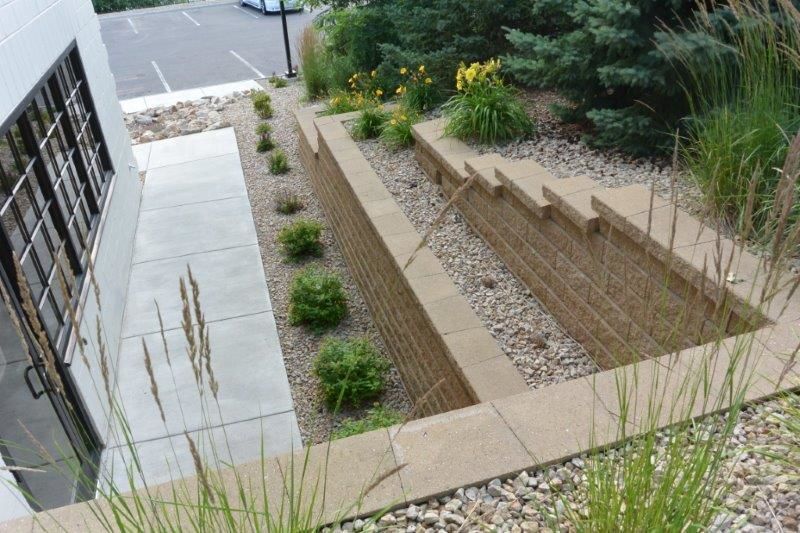 North end tiered walls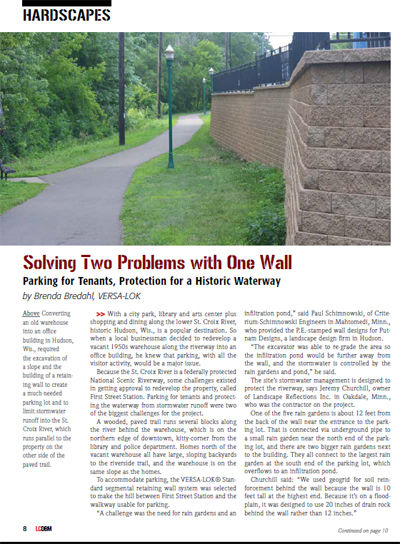 Landscape Contractor Mag Article