Spot the VERSA-LOK Midwest Products in the La Crosse, WI, area!
When you visit the La Crosse, WI area, a historic river town along the Mississippi River, chances are at some point you'll be walking on VERSA-LOK Midwest products.
In addition to historic buildings, riverboat and trolley rides and the world's largest six-pack of beer, downtown La Crosse has some beautiful lodging, dining and shopping opportunities.
See our products on the ground at these La Crosse area patios, courtyards, driveways, entryways and walkways:
Courtyard by Marriott -

Front entry - Willow Creek Paving Stones Brickstone in Desert Rose, sailor course of black and Cobblestone in Rose Creek Blend.
Back patio - Willow Creek Paving Stones Cobblestone in Rose Creek Blend with Chestnut Blend walkways and circular insets plus Ledgestone fire pit and planters.

Holiday Inn - Willow Creek Paving Stones Eurostone in Blue
Fairfield Inn & Suites - Willow Creek Paving Stones Eurostone in Brik
HD Tavern in Holman - Willow Creek Paving Stones Eurostone in Brik
Hampton Inn & Suites - VERSA-LOK Retaining Walls (photo forthcoming)
La Crosse Marriott (photo forthcoming)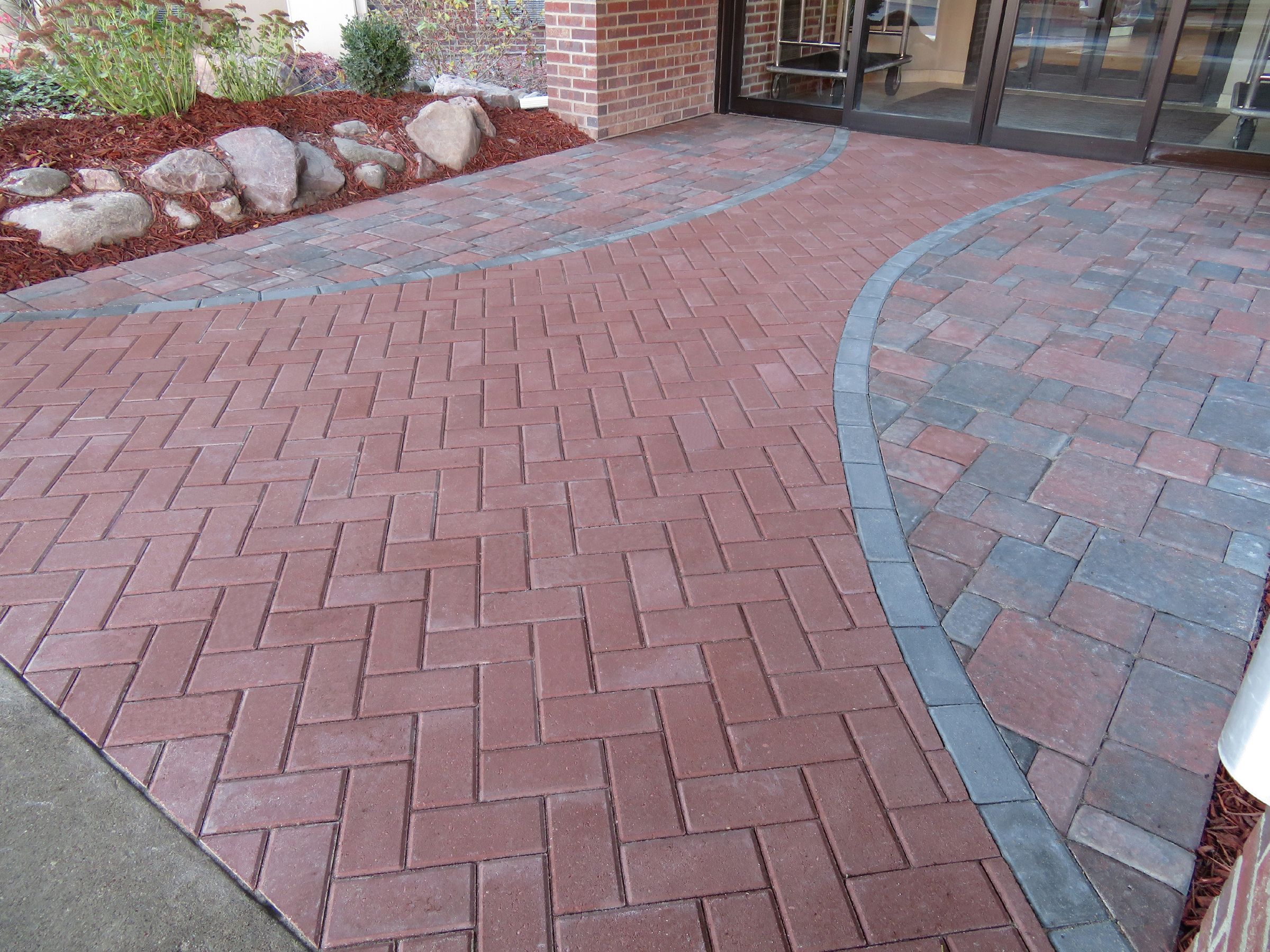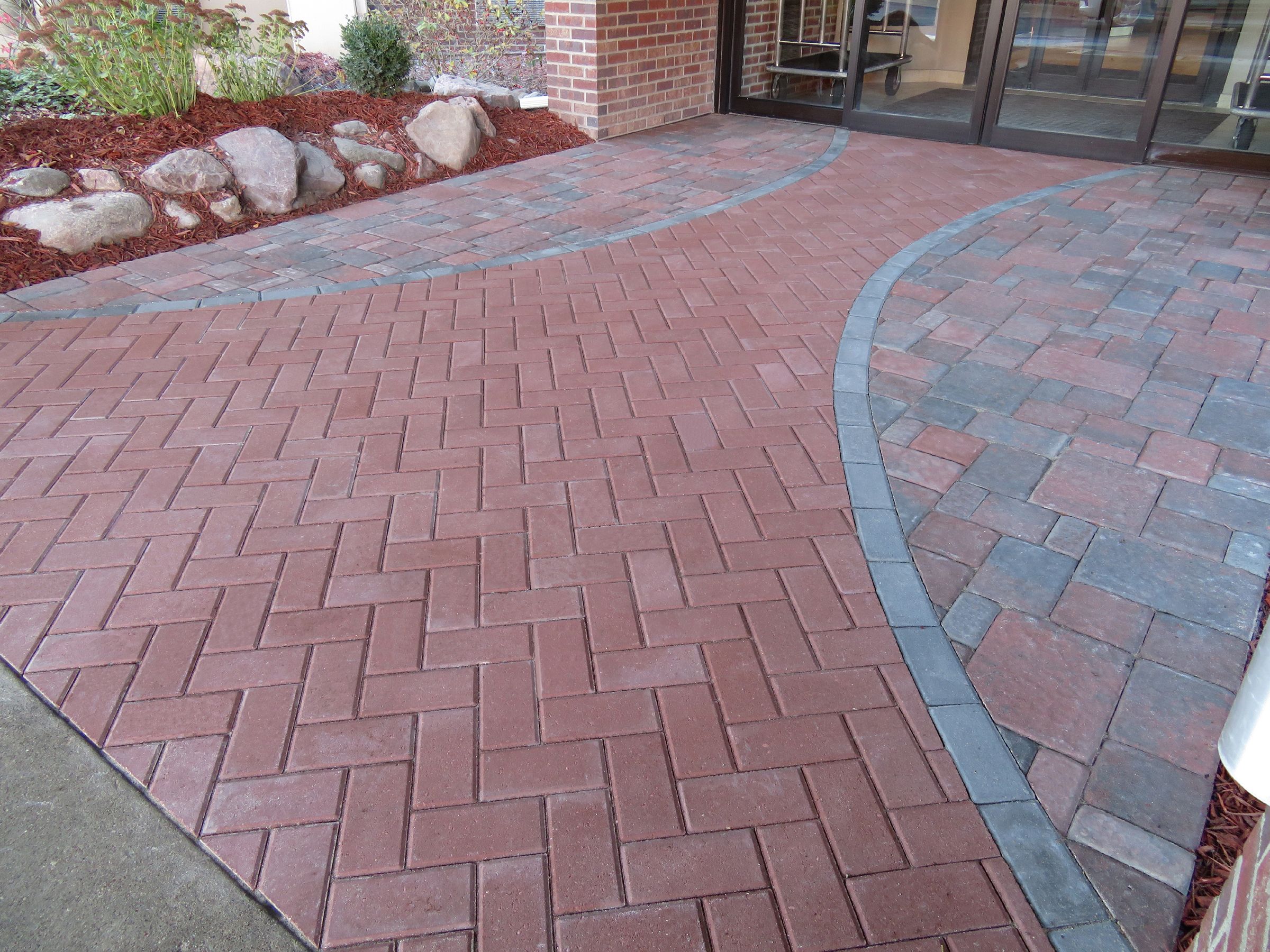 Courtyard by Marriott front entry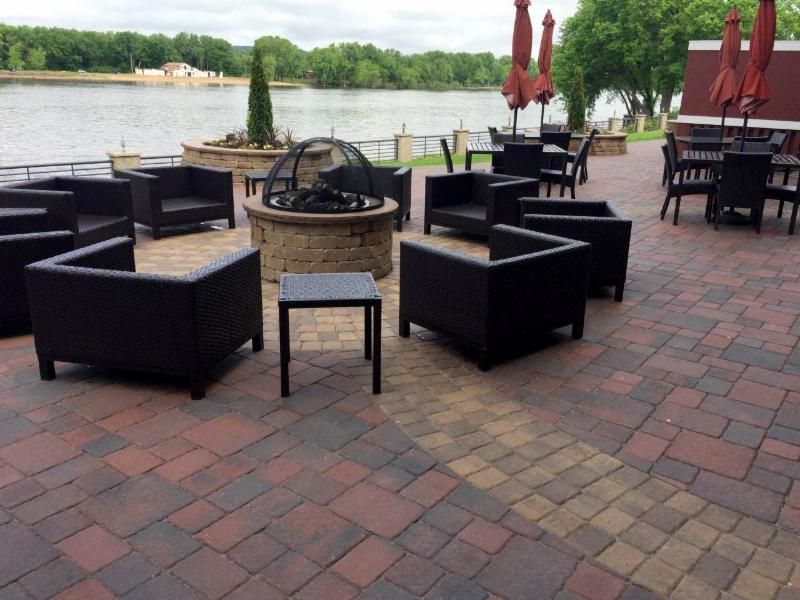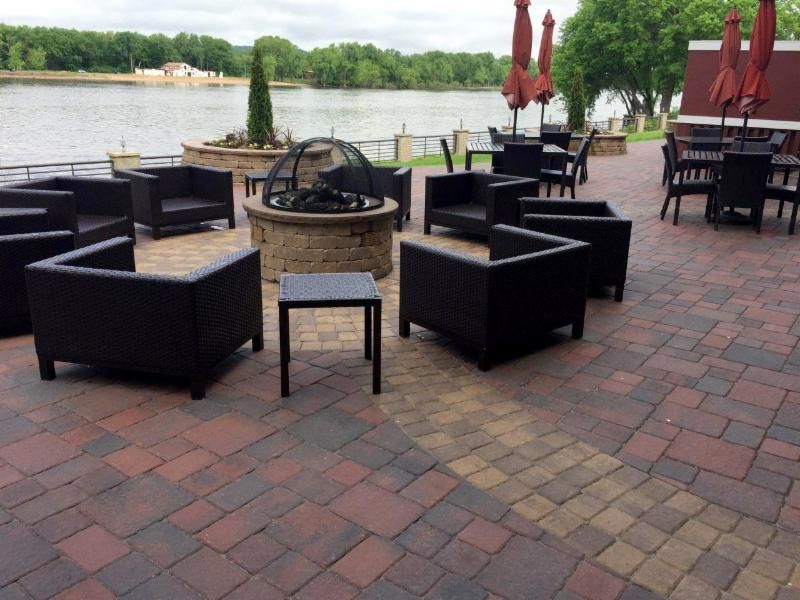 Courtyard by Marriott back patio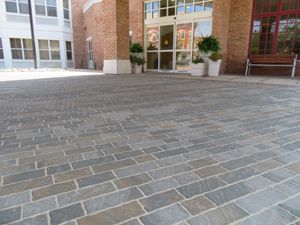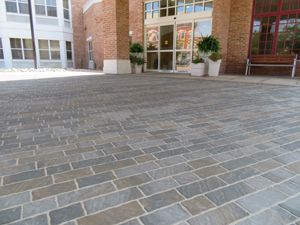 Holiday Inn entryway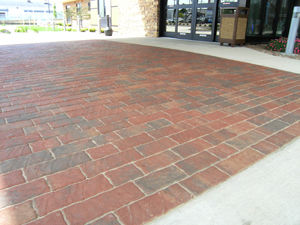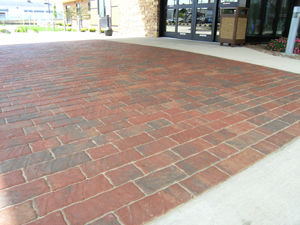 Fairfield Inn & Suites entryway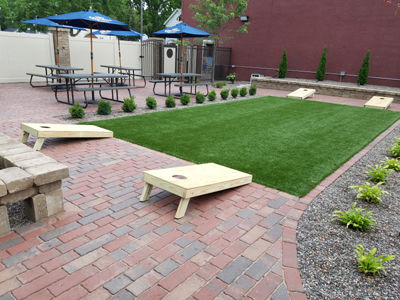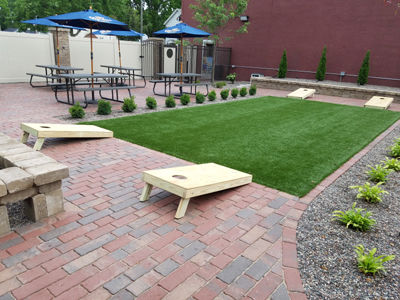 HD Tavern patio