Taming Billy Goat Hill
A homeowner in Apple Valley, Minn., had an unusable hill in her backyard. The top of the hill, however, had gardens and a fire pit that she wanted a way to safely access for her family. Plus, mowing the hill was out of the question.
Using the VERSA-LOK Standard retaining wall system and Willow Creek Paving Stone pavers for the landings, Devine Hardscapes transformed a backyard with a steep slope into a much more accessible, usable space.
The goal of the project was not just to control the slope, that was more than 3-1, and hold the hill back, but also to correct the conditions that were causing water to seep through the home's foundation wall and flood the basement.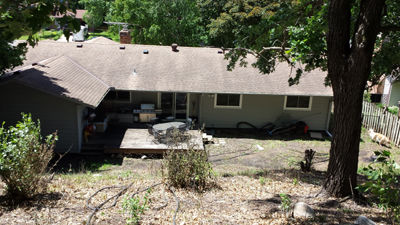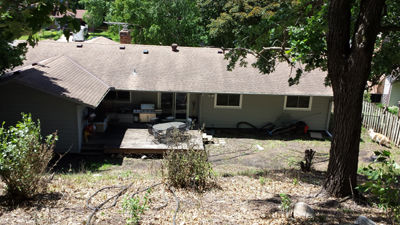 Before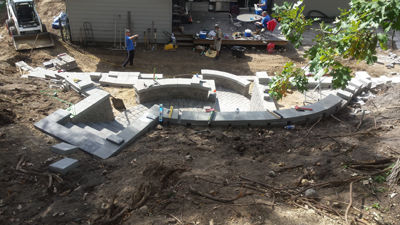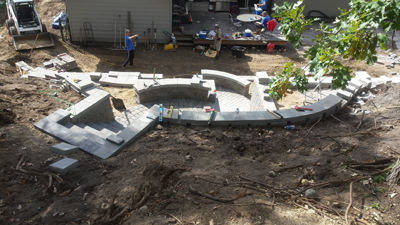 Construction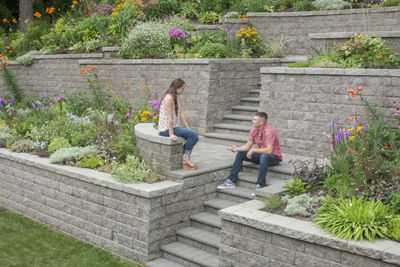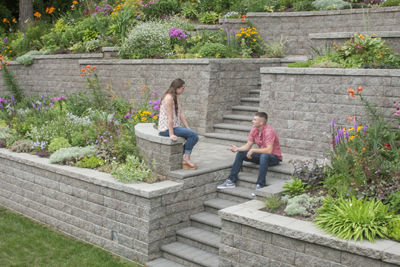 After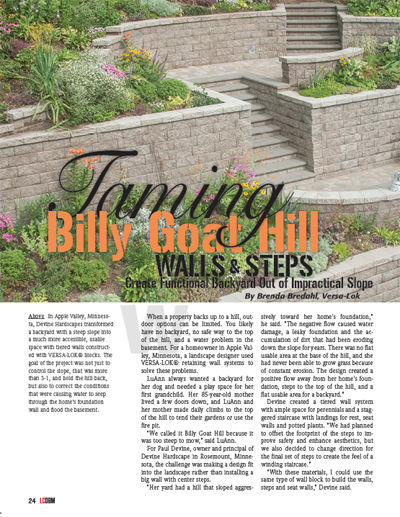 Landscape Contractor Mag Article