A Small Outdoor Living Space with Big Features
This 395-square-foot backyard area in Maple Grove, Minn., was built by Villa Landscapes using hardscape materials from VERSA-LOK Retaining Walls Systems and Willow Creek Paving Stones. The design goal was to maximize the space available and provide a comfortable area for outdoor living. The pavers are Willow Creek Paving Stones' Cobblestone in a Bronze Blend. The stone borders are also Willow Creek Cobblestone, but in the Desert Brown color. These smaller border stones add a nice distinction between each area, while also outlining the entire patio.
River rock mulch and small plants encompass the patio and incorporate elements of the existing landscaping, into the installation. A very small mulch divider keeps the river rock from being scattered about the yard. The freestanding wall, built with VERSA-LOK Standard units, adds seating for the fire pit. The columns are capped with Willow Creek Capstone in brown.

The retaining wall near the garage stands about 30" high and the freestanding wall in the foreground about 18" high. The bases of the columns for the pergola are made with VERSA-LOK Standard retaining wall units, as are the freestanding wall and retaining wall. Alternating VERSA-LOK A Caps and B Caps are used for both the retaining wall and the freestanding wall. The caps alternate to give a straight edge; A Caps have a face width of 14" and a rear width of 12", while B Caps have a face width of 14" and a rear width of 16".
The two columns for the freestanding wall are the same height as the pillars for the base of the pergola and the retaining wall in order to create evenness. A decorative, freestanding, step-down wall was added to each end of the retaining wall. One small boulder was placed behind the garage, underneath the ornamental tree, and larger river rocks were used for a small portion of this area.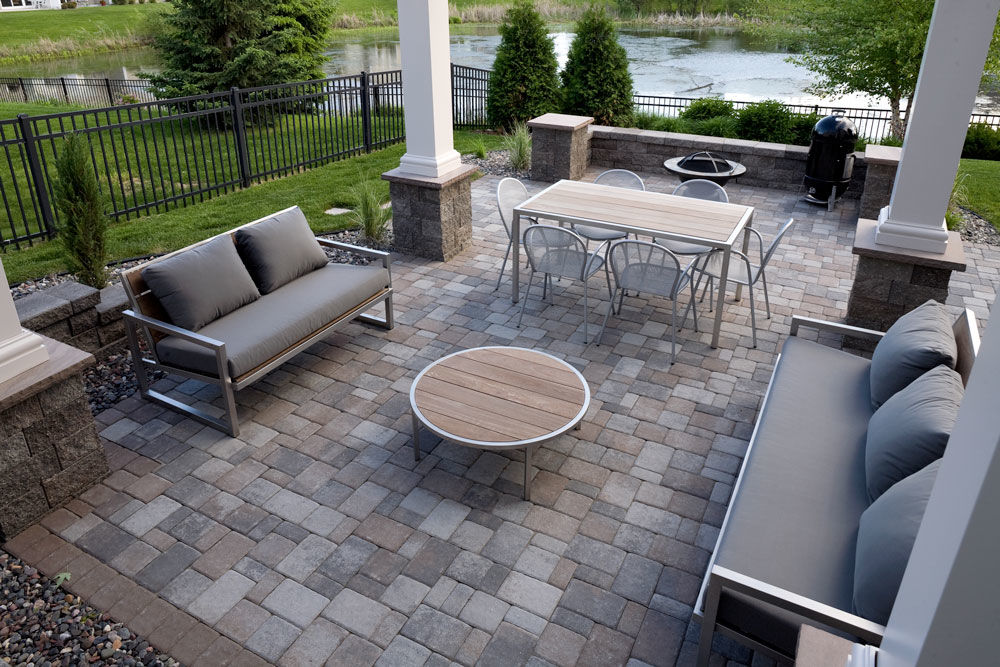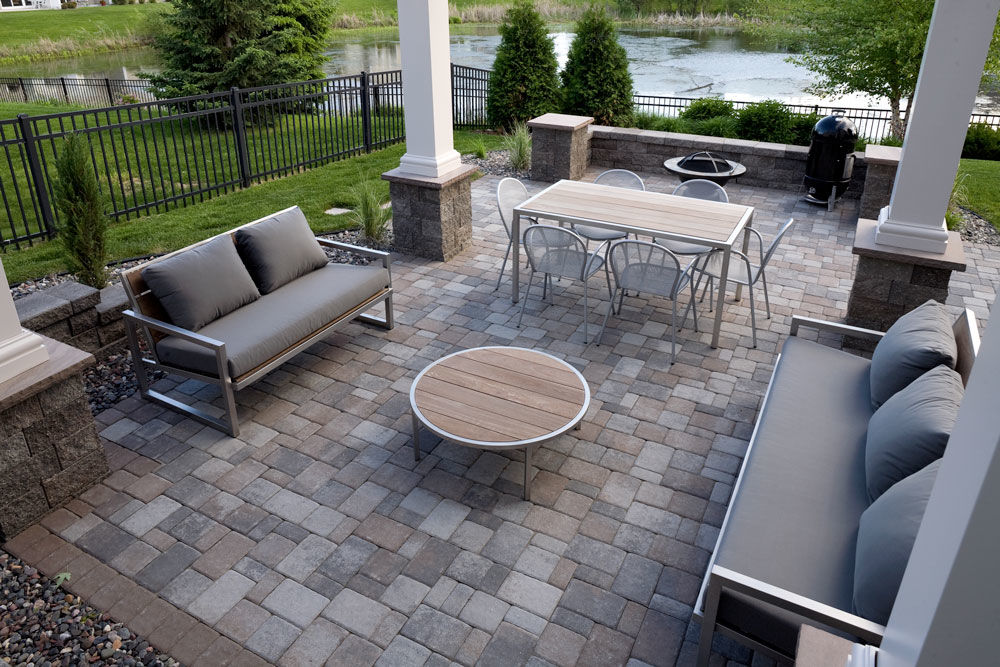 Columns and a pergola define the living space.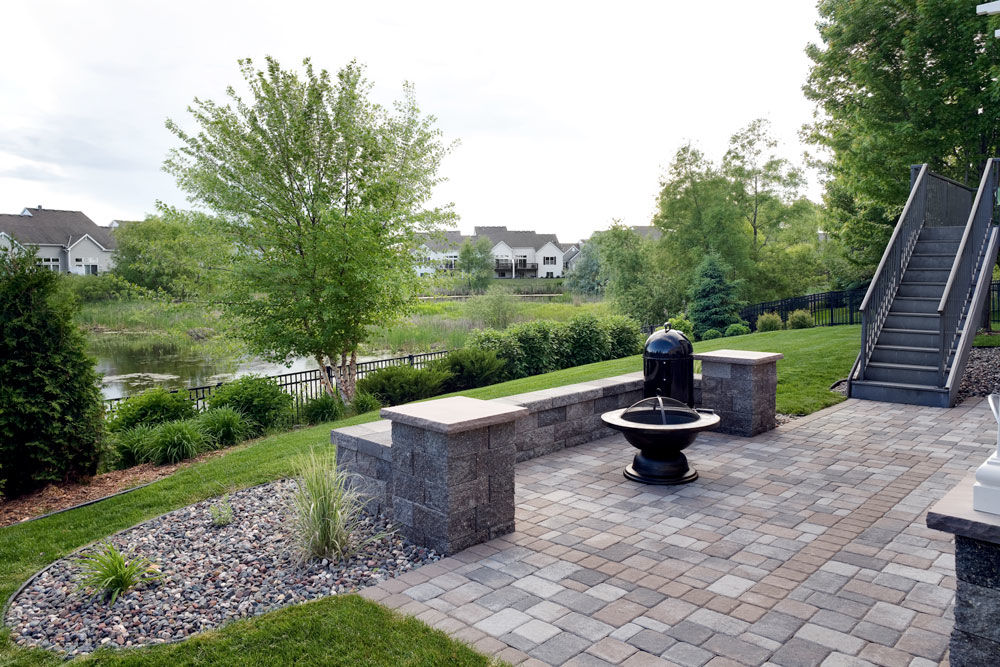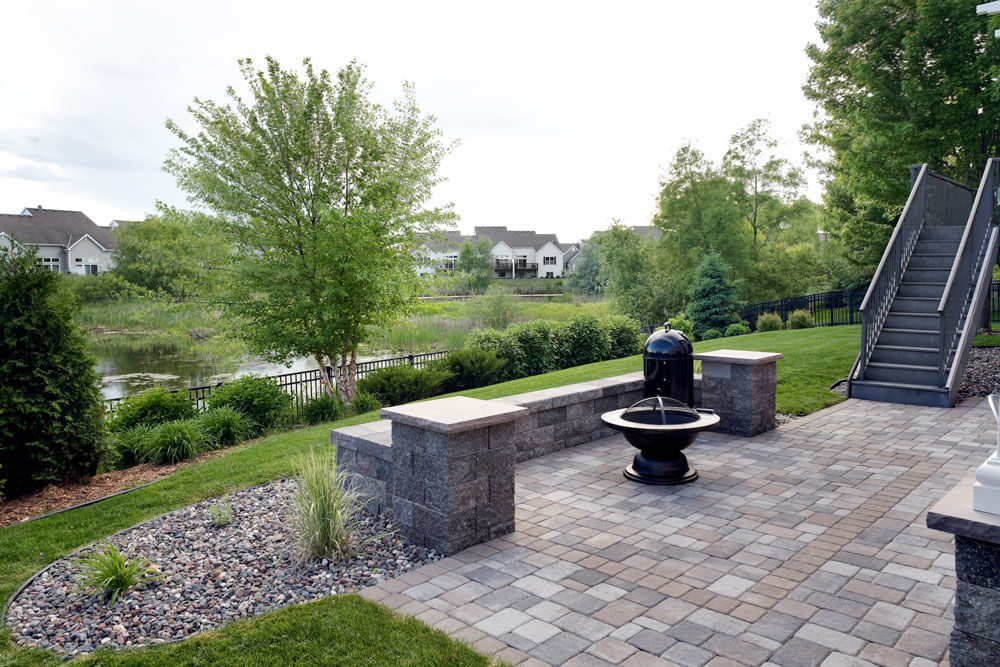 A small seat wall surrounds the fire feature.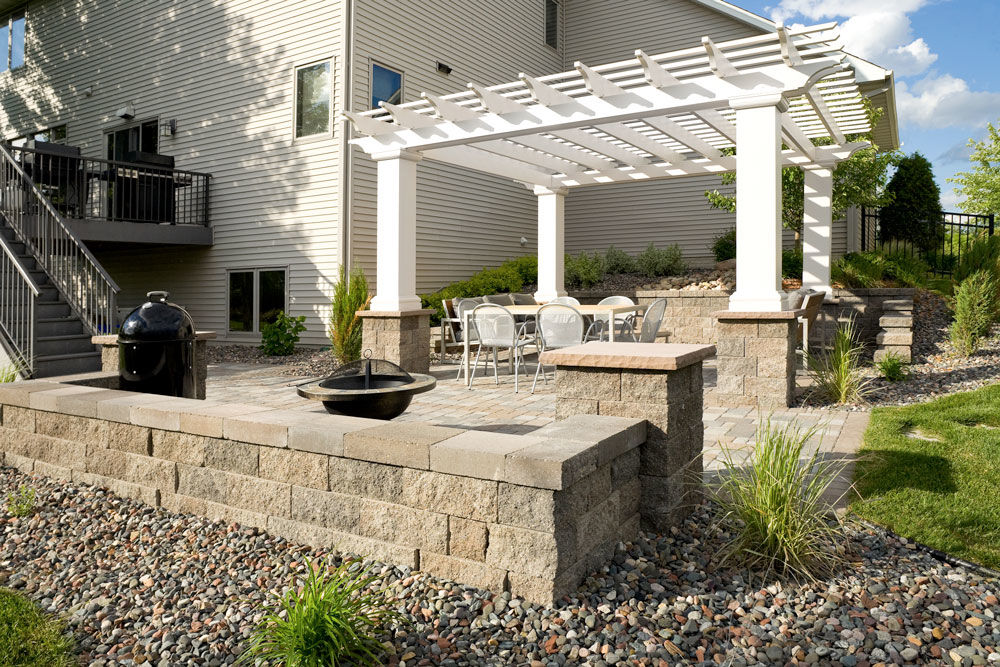 Freestanding seat walls and columns help define space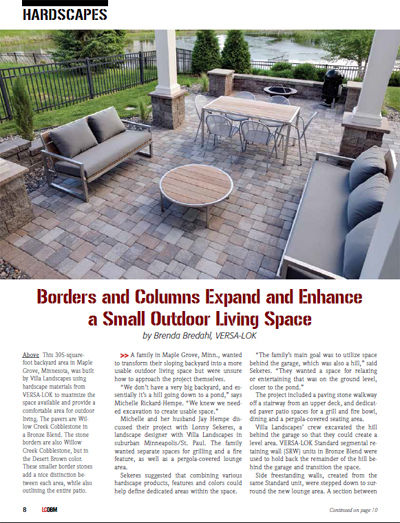 Landscape Contractor Mag Article